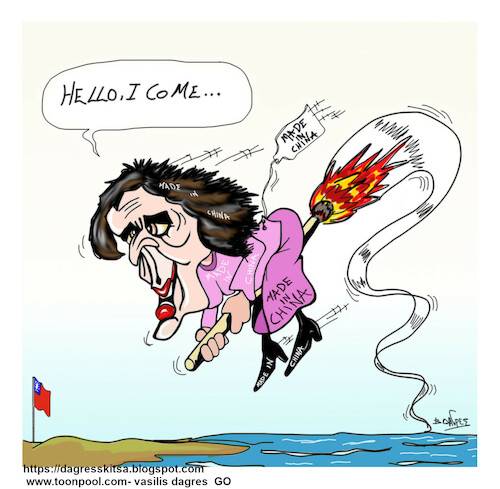 Mrs Nancy Pelosi in Taiwan
#410425 / 315 mal angesehen

von
vasilis dagres
am 07. August 2022

1
Applause
Mrs. Nansy Pelosi went to Taiwan to show American strength against China.
She and the President of the United States of America Joseph Biden are exporting democracy, according to their interests, it is they who in their country have not dared to pass a single law on the possession of guns to prevent young people from being killed in schools.
For them there will always be the expendables to serve their interests, as in Ukraine, and now in Taiwan.
All these years who served China , exporting companies to China because of cheap labour costs , leaving many of their citizens unemployed , here of course everyone was involved , both from the United States of America , and from Europe .
The question is: how willing are the people of Europe to send their children to the new Vietnam, which the Americans want to do.
Politik » Außenpolitik Militär & Sicherheit Terrorismus Wirtschaft & Geld Andere Konflikte & Krieg Politiker Parteien Demokratie Energie