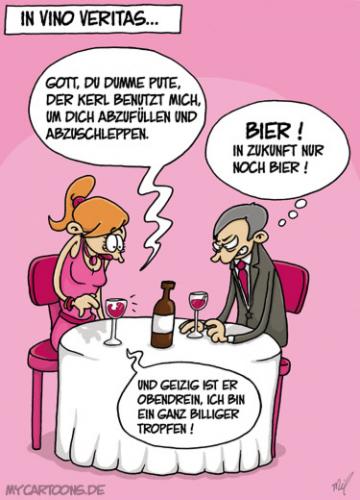 15242
In vino veritas

7
Applause

von
mil
am 31. Mai 2008
Für den Stuttgart Award mit dem Thema "Die Welt des Weins" hab ich gestern drei Cartoons gezeichnet. Das ist der erste.
Übersetzungen
(1)
hinzufügen
englisch von mil
'balloon1: My god, you stupid cow, he`s just using me to make you drunk and pick you up.

balloon2: BEER! In future just beer !

balloon3: And he`s also stingy , I´m a very cheap wine !'
Mehr von mil

Werwolf-Test

Bodo Hallowee...

Alien-Jesus