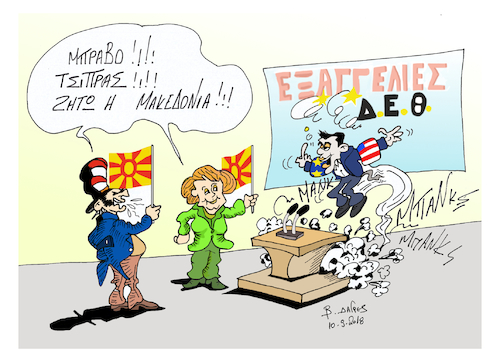 669
Greece The Tsipras the Americans

1
Applause

von
vasilis dagres
am 12. September 2018
Neo-liberal Prime Minister of Greece Alexis Tsipras, at the Thessaloniki International Fair, made announcements on the financial program he will carry out.
The 6th naval fleet of the Americans with the CIA was in Thessalonica.
Merkel and the Americans were in Skopje urging Skopje to vote the agreement, giving congratulated Tsipras who brought Prespa agreement, even if this agreement if against the will of the Greek people.
If there is Northern Macedonia, where is the south?
It is not right for some to falsify the story.
Politik » Innenpolitik Außenpolitik Militär & Sicherheit Terrorismus Arbeit & Soziales Andere Politiker Demokratie