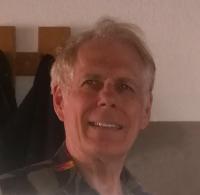 piro
"Today is the first day of the rest of your life!"
Fort Bragg ( near Mendocino ) in California, Vereinigte Staaten von Amerika
dabei seit November 26, 2009
www.pirosworld.com
250.524
Views
53
Kommentare
5
favorisiert
Über meine Arbeit
Name
Dennis Cyril McConnell
Ausbildung
Degree in Commercial Art
Stil
Pencil, pen & ink, watercolor, PC
Werkzeuge
Pencil, marker, Photoshop
Einflüsse
Sempe´, Crumb, Steinberg, Dr. Seuss
Lieblingscharakter
Everything from Sempe´
Über mich
I'm an Irish American from Northern California. Live and work in Germany.