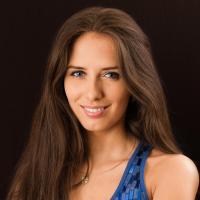 Nicoleta Ionescu
Bucharest, Rumänien
dabei seit July 18, 2009
www.nicoletaionescu.blogs...
1.656.485
Views
2.582
Kommentare
288
favorisiert
Über meine Arbeit
Name
Nicoleta Ionescu
Geburtstag
1985-02-19
Ausbildung
National University of Arts - Bucharest and The University of Bucharest (The Faculty of Journalism and Communication Studies)
Stil
digital
Über mich
I am a freelance illustrator and cartoonist from Romania, Europe. I studied Art and PR and Advertising and now I teach a digital art course at the Faculty of Journalism, University of Bucharest, university where I am also getting her PhD in Communication Studies. My activity as a cartoonist is marked by international recognition, such as prizes in cartoon competitions from Serbia, Germany, Spain. I am also an editor for www.toonpool.com. I work in design projects next to her partner, Alexandru Ifrim, who is an architect.
Portfolios
Kontakte von Nicoleta Ionescu
(318)