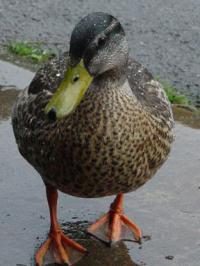 noodles
Williamsville, Vereinigte Staaten von Amerika
dabei seit September 01, 2008
www.scottscartoons.com
1.162.627
Views
185
Kommentare
31
favorisiert
Über meine Arbeit
Name
Scott Breier
Ausbildung
bachelors degree in fine art from the university at Buffalo
Stil
Ink on bristol board.
Werkzeuge
photoshop to shade and color
Einflüsse
Gary Larson, Bill Watterson, Charles Schultz, The Simpsons, Mike Judge, Bill Cosby, Steven Wright......
Über mich


I work in retail as a manager and buyer at a health food store. Cartooning is a hobby of mine, but I would like to someday make a living at it.