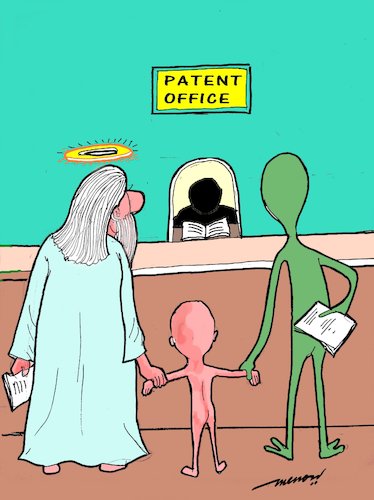 1457
who created us...god or aliens

1
Applause

von
kar2nist
am 28. Juni 2017
A few days ago I got a mail from Mr.  Nenad Ostojic, the well known cartoonist who is the organiser of the cartoon Contest
3rd INTERNATIONAL CARTOON EXHIBITION SISAK X – MIKS 2017 " with the theme " Ancient Astronauts "

Excerpts from his mail:-

"Thank you very much for your entry in the 3rd MIKS "Ancient Astronauts" 2017.
I'm happy to tell you that this is the cartoon the jury has selected for exhibition and catalogue 3rd MIKS 2017 in Croatia..".

The sub-subject I had chosen to base my work was :-
"What is the Origin of Human Race? Were we created by Gods or Ancient Aliens?"
I am very happy at the outcome and would like to thank Nenad for the information!