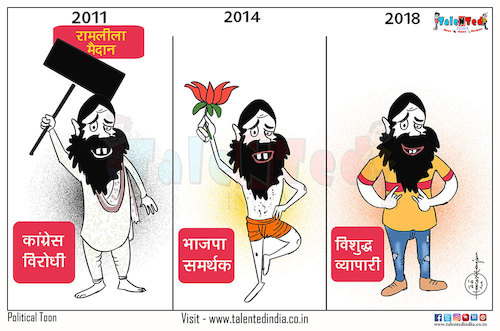 405
Today Cartoon On Ramdev...

0
Applause

von
Talented India
am 27. Dezember 2018
Business-business people usually openly support a political party, but not opposed (Talented View On Baba Ramdev). Even the small shopkeeper may openly show his loyalty towards a party, but the big industrialists never do this. Call it the power to make a relationship or the compulsion to run the industry, the relation between industrialists and the industrialists is always good for every political party.
Politik » Wahlen Wirtschaft & Geld Politiker