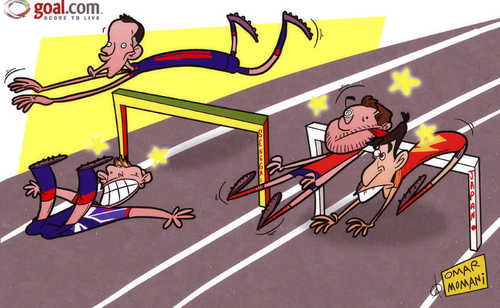 1967
Team GB and Spain fall

1
Applause

von
omomani
am 28. Juli 2012
The men's London 2012 Olympic football tournament kicked off on Thursday, and there was no shortage of entertainment - as well as a few surprises along the way.

Despite Craig Bellamy's first-half opener, Team GB were pegged back by a physical Senegal side and had to settle for a draw at Old Trafford.
And earlier, in the biggest shock of the round, Spain, featuring Juan Mata and Javi Martinez among others were beaten by Japan.

With the host nation and one of the favourites to win the gold medal stumbling at the first hurdle, another nation could emerge as victors.
Sport » Fußball Meisterschaften
craigbellamygbjapanjavimartinezjuanmatalondon2012olympicryangiggssenegalspain