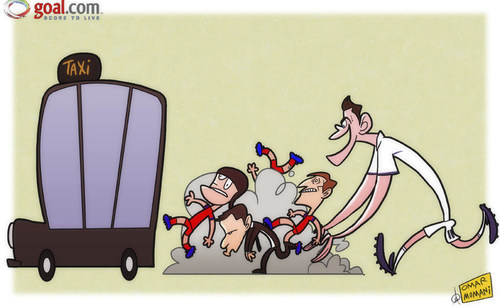 2508
Taxi for Inter!

2
Applause

von
omomani
am 09. März 2013
Fans of Inter must be sick of the sight of Gareth Bale.

The Tottenham star was on target against the Serie A side again in a 3-0 win on Thursday night, almost two-and-a-half years after announcing himself on the European stage with a hat-trick at San Siro.

It was a case of 'Taxi for Maicon' during 2010-11 season, but this time the entire Inter side were powerless to stop Bale and Spurs, who put one foot firmly in the Europa League quarter-finals.
Sport » Fußball Meisterschaften
stramaccionileagueeuropachivutaximilaninterzanettitottenhamandrea

Maradona the ...

Maradona 4-0

Wengers grave