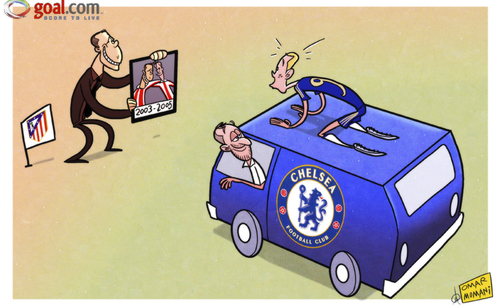 2593
Simeone offer Torres come back

2
Applause

von
omomani
am 24. März 2013
For one reason or another, it just hasn't worked for Fernando Torres at Chelsea.

But the Spaniard could still be salvaged after Atletico Madrid boss Diego Simeone hinted that the striker could make a return to Spain.

"Fernando Torres is currently playing for another team. We have to wait for the season to finish and decide which of the available players could come here and do a good job," Simeone told Onda Cero.

"Fernando knows about the club's history, what it means to play here and I don't need to speak about his ability.

"We were team-mates [from 2003 until 2005]. I know how important he can be."