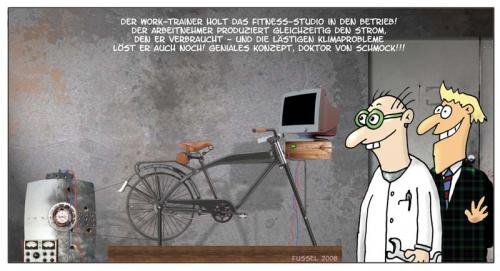 9470
Revolutionäre Erfindung

2
Applause

von
fussel
am 05. Juli 2008
Schmeiss dein Auto in den Müll, und fahr Rad!
Übersetzungen
(2)
hinzufügen
englisch von mariposa
'Revolutionary Invention

Comment:Throw away your car and use your bike!

The work-trainer transports the gym to the enterprise where you work!
The employee produces the energy he wastes - and additionally resolves the annoying climate problems! A brilliant concept,doctor Schmock!'

Erziehung auf...

Da lacht der ...

zuhoeren