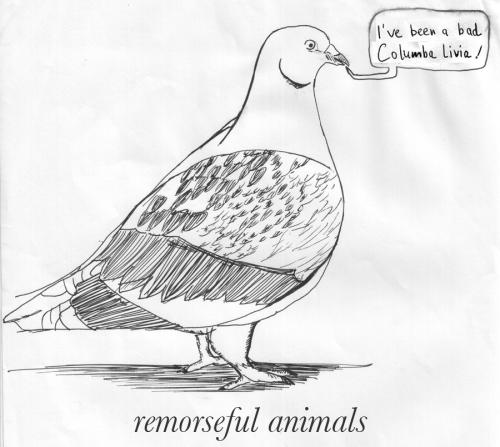 9101
Remorseful animals

von
prinzparadox
am 16. Mai 2008
It's time for the fauna of this world to excuse itself for stealing breadcrumbs etc. Mankind is the endangered species of the 21st century.
Übersetzungen
(2)
hinzufügen
spanisch von mariposa
'Animales contritos

Comentario:el momento ha venido en cual la fauna de este mundo tiene que disculparse por robar migajas etc.La humanidad es la especie en peligro del siglo 21.

-¡Había sido una Columba livia muy maliciosa!'

Opel-Mutter

thunpul

Gentles and L...