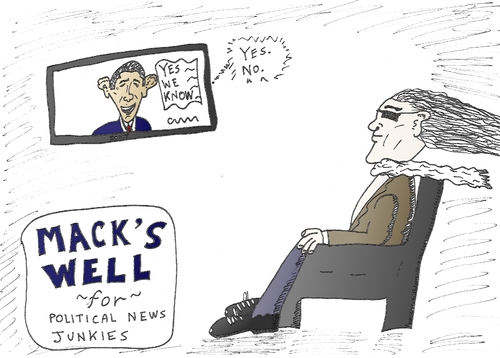 2048
Macks Well for news junkies

von
BinaryOptionsBinaires
am 22. Juli 2012
this caricature features a man sitting in a chart and being blown away by the thunderous sounds of talking heads being projected at him. this caricature was drawn and published on july 22 2012 for an article about how major newsworthy events can affect market trading.

More about trading binary options in-sync with news and political events:

Wherever there is somebody who understands what is going on, there will be somebody who is trading to make a profit. And those people tend to trade binary options. Political binary options trading is what you should be doing if you understand what is going on in the news. Because people who like the news understand what is going on in the world, why not maximize your talents to invest in binary options? If you know what is going on, you can usually predict how business will take the news. If you can do that, politics will be your friend. Regardless of what side of the political spectrum you're on, binary options trading will be the way that you can capitalize on the knowledge and understanding which you have. Learn to understand the news trends to your advantage and you can maximize your gains on the market in binary options.
Medien & Kultur » Internet Multimedia Presse TV & Rundfunk Bildung & Erziehung Gesellschaft Konsum Traditionen Lifestyle
optionsclickheadlineseventspoliticsnewstradertradingoptionoptionsbinaryheadstalkingcaricaturecartoon