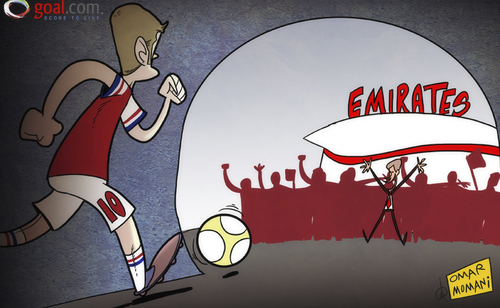 1716
Jack Wilsheres return

1
Applause

von
omomani
am 03. Oktober 2012
Jack Wilshere's return from injury, after spending around 15 months out with an ankle issue, has given Arsenal a reason to celebrate.

The 20-year-old played for the Gunners Under-21s on Monday as he continues to work towards reaching full fitness after the long lay-off.

Arsenal were beaten at home by Chelsea 2-1 in the Premier League this weekend, but the talented young England midfielder's addition to the squad in October could be like a new signing for Arsene Wenger.

Although he is unlikely to feature immediately in the Arsenal first-team, expect Wilshere to filter into matches through the month, challenging the likes of Mikel Arteta and Abou Diaby for a starting spot.