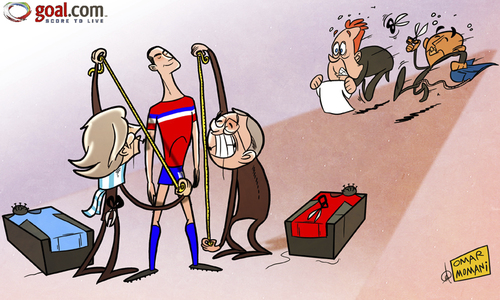 3732
Hazard is tailor-made for Manche

1
Applause

von
omomani
am 12. Mai 2012
Eden Hazard is set to be one of the hottest properties in the transfer window this summer but the Lille ace remained coy on his future when questioned on Monday evening.
Sir Alex Ferguson, Roberto Mancini and Harry Redknapp have all personally scouted the forward, while Chelsea and Arsenal also remain in the hunt for the Belgium international, who has admitted he will leave Lille for the bright lights of the Premier League at the end of the season.

But when asked whether he prefers red or blue, Hazard told Canal+: "I like both. They're both nice colours. I think they both suit me."

Where will he end up?
Sport » Fußball Meisterschaften
chelseadimatteofergusonhazardlillemanchestercityunitedmanciniredknapptottenham