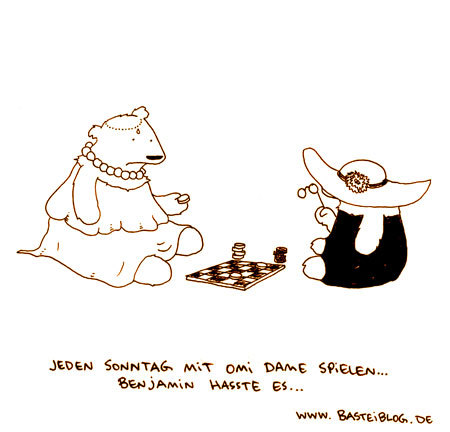 3765
Dame.

1
Applause

von
puvo
am 08. Juli 2010
the joke bases on a german play on words... (Dame spielen = play dame / play checkers)
Sorry, it can´t be translated into english...
Übersetzungen
(1)
hinzufügen
englisch von puvo
'(see also "information")
Every sunday playing checkers with granny.... Benjamin hated it...'
Mehr von puvo

Postbote.

Daumenkino.

Bauchmuskeln.