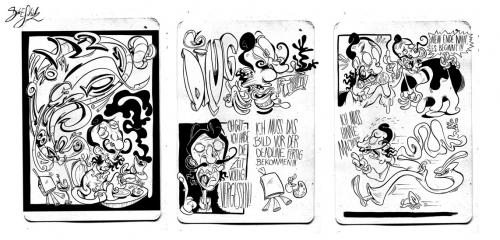 3802
Dalis Deadline

8
Applause

von
Dirk ESchulz
am 24. Juni 2008
Preview of a 7 page comic published in Jazam #3.
Übersetzungen
(2)
hinzufügen
englisch von mariposa
'Dalí's deadline

-Oh my God!I'm completely running out of time!
-I have to finish this painting before the deadline ends!
-Oh no!
-My end is near!It's already coming!
-I have to hurry up!'

Beauty in th...

Fargo

Douglas TenN...