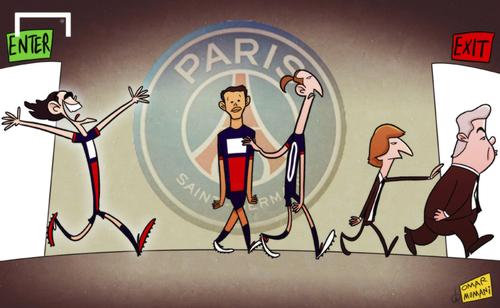 3092
Cavani signs on despite PSG exod

4
Applause

von
omomani
am 18. Juli 2013
Edinson Cavani officially sealed his transfer from Napoli to Paris Saint-Germain on Tuesday, speaking of how he wants to win the Champions League in the French capital.

But will that be a realistic opportunity next season? Despite having run Barcelona close last time out, things will be tougher following the exits of Carlo Ancelotti and Leonardo, who helped attract several targets from South America and Serie A.

Speaking of which, the futures of Thiago Silva and Zlatan Ibrahimovic remain up in the air, so has Cavani made the right choice?!
ancelotticavaniibrahimovicleonardoparissaintgermainthiagosilva

Pot luck

Messi the onl...

Fore! Adebayo...