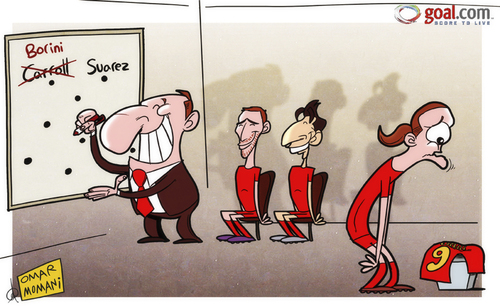 2310
Carroll forced out by Borini

1
Applause

von
omomani
am 15. Juli 2012
Andy Carroll's future at Liverpool looks increasingly uncertain following the signing of Fabio Borini from Roma on Friday.
The England international's form improved towards the end of last season but new Reds boss Brendan Rodgers revealed earlier this week that he would consider sending the striker out on loan.

West Ham have already expressed an interest, while former club Newcastle United have been linked with a loan move, so could Borini's arrival force the £35 million man out of the Anfield exit door?