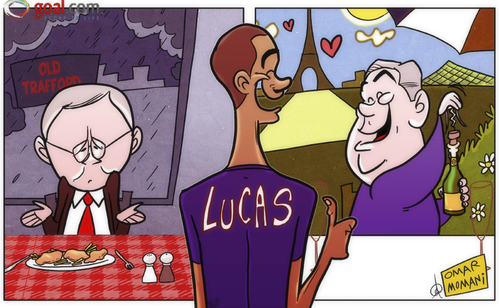 2153
Allure of Paris prises Lucas

1
Applause

von
omomani
am 10. August 2012
Sir Alex Ferguson has been left amazed after Brazil starlet Lucas Moura opted to sign for Paris Saint-Germain rather than Manchester United.
The Red Devils had looked favourites to sign the 19-year-old and his agent has even claimed the club had an agreement with Lucas.

However, the player has ultimately opted to move to Paris not least because he considers it "a much more pleasant city than Manchester" leaving a fuming Sir Alex insisting "the game's gone mad".