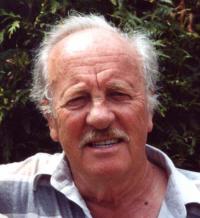 daveparker
"Never give up!"
Bristol, Großbritannien
dabei seit January 14, 2008
810.435
Views
100
Kommentare
6
favorisiert
Über meine Arbeit
Name
David Parker
Geburtstag
1933-11-05
Ausbildung
Bristol Technical School,West of England College of Art
Stil
Pen and ink,Rotring Art pens,Faber Castel Pitt Artists pens.Computer programmes,Adobe Photo Elements.
Werkzeuge
as above.
Einflüsse
Sax,McLachlan,Hector Breeze,Donegan,loads of others.
Lieblingscharakter
No particular favourite.
Über mich
I'm a veteran,aged 74. I am a member of the Cartoonists Club of Great Britain,Feco member UK,Wisenheimer member USA. Have been publishing cartoons for over 50 years.Have appeared in Readers Digest here and in the USA, Daily Mirror,Sun,Star,Daily Express,DailyMail,Weekly News,etc.etc. Appear regularly in Italy. My work can also be found on Cartoonstock,www.cartoonstock.com.