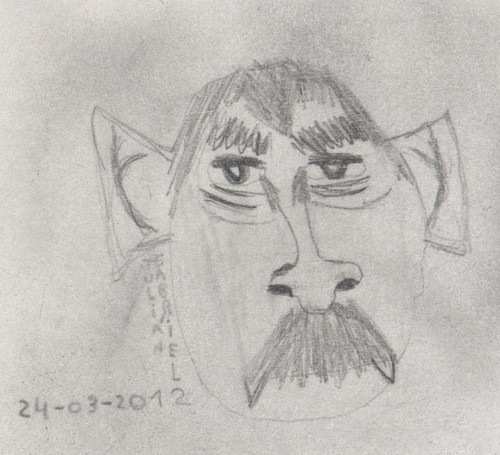 2726
Videla y Estados Unidos asesinos

0
Applause

von
Juli
am 23. März 2012
24 de marzo, Día de la memoria, la verdad y la justicia. El 24 de marzo de 1976 un golpe de Estado cívico-militar con total apoyo de Estados Unidos para asesinar y eliminar todas las ideologías de izquierda en América del Sur con el denominado "Plan Cóndor", derrocó al gobierno constitucional argentino de la presidenta María Estela Martínez de Perón e instauró una dictadura que gobernó la Argentina entre 1976 y 1983 a través de cuatro Juntas Militares que causaron 30.000 desaparecidos en el país. La primera encabezada por los comandantes de las tres Fuerzas Armadas: Jorge Rafael Videla (Ejército), Emilio Eduardo Massera (Armada) y Orlando Ramón Agosti (Fuerza Aérea).
March 24, Day of memory, truth and justice. On March 24, 1976 a coup civic-military with full U.S. support to kill and eliminate all leftist ideologies in South America called "Plan Condor", overthrew the constitutional government of Argentine President Maria Estela Martinez Peron and established a dictatorship that ruled Argentina between 1976 and 1983 by four military junta that caused 30,000 missing in the country. The first led by the commanders of the three Armed Forces: Jorge Rafael Videla (Army), Emilio Eduardo Massera (Navy) and Orlando Ramón Agosti (Air Force).
Politik » Innenpolitik Außenpolitik Terrorismus Betrug & Korruption Historisches Konflikte & Krieg
ladronesgenocidassecuestradoresasesinosdictadoresestadosunidosvidelacondorplanargentinajusticiaverdadmemoriadia1976marzo24
Mehr von Juli

No pasaran!

Ley Antiterro...

Premio Nobel ...