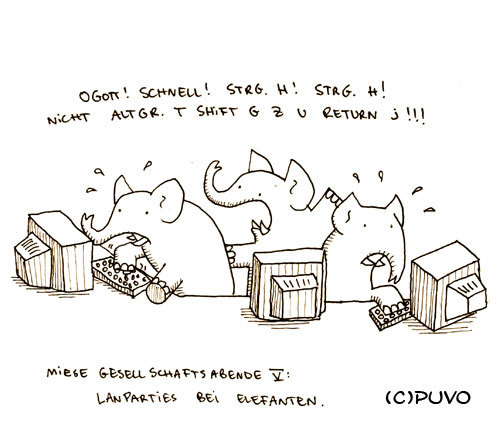 7286
Miese Gesellschaftsabende V.

von
puvo
am 01. Oktober 2009
Übersetzungen
(1)
hinzufügen
englisch von puvo
'Poor social evenings V: Lan parties with elefants.
"O my god! Buck up! Strg. H! Strg. H! Not Alt Gr T SHIFT G Z U ENTER J!!!"'
Mehr von puvo

Adoptiert.

Hamster of Un...

Weißes Blatt.