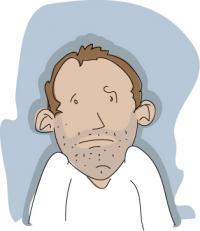 Jason Cowling
"He must become greater, I must become less. John 3:30"
Sydney, Australien
dabei seit May 04, 2008
www.jasoncowling.com.au
64.824
Views
13
Kommentare
4
favorisiert
Jason Cowlings Galerie
(12)


Über meine Arbeit
Name
Jason Cowling
Geburtstag
1984-06-07
Ausbildung
Bdesign (Visual Communication)
Stil
Digital
Werkzeuge
Illustrator, Flash
Einflüsse
Gary Larson (Far Side), Michael Leunig, Futurama
Über mich


I am an Australian freelance illustrator/animator. My passion is for digital cartoons and Flash animated shorts & interactives. My work tends to be characterised quirky, absurd and simple.